A Brief Understanding Of Why Professional Editing And Photography Are Necessary For An e-Commerce Business!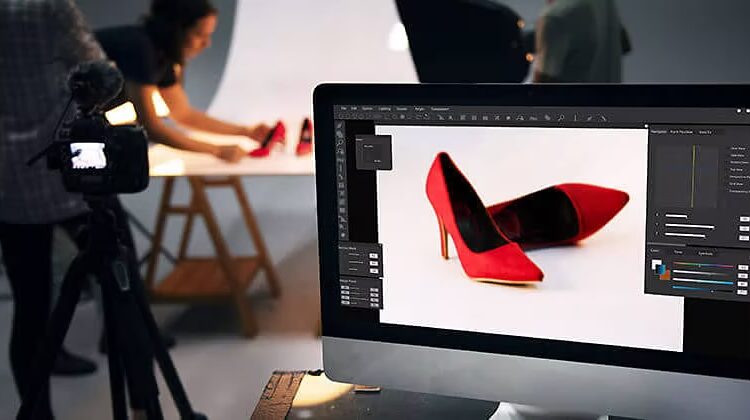 Are you an online retailer or a merchant?

Do you face troubleshooting with the post-production of your photographs?
Is this the cause your business is not growing?
Do Not Worry, And i Have An Idea For You!  
What do you have to do? Just read this article and you will have a perfect solution to all your problems within a few minutes!
Online or Offline, to have an impact on the customer, every business makes sure to have a good visual presentation! With E-commerce or virtual business, it becomes a lot higher!
The essence and presence of the product determine completely by the photograph that the merchant shares on their website, other online shopping boards, ebay, etc.!
Having a Photograph That Is
Free from background distraction
Focus on the Object
Appealing to the Audience
Authentic
These attributes contribute to the visual way of interacting with your customers. Not many businesses understand the value of having an ecommerce photo editing services provider! They depend on the photographers that click pictures and make them available online as it is.
But the role of ecommerce image editing services providers is crucial that their services can help you generate 10x Revenue. The money you spend might not be the most of your business but the return on that particular investment is high.
Professionally produced photographs and graphics truly represent the company and a firm's message. As a result, photo editing is a crucial aspect of every marketing, communication, or promotional activity, and it is among the most outsourced operations in the industry.
Photos are quickly becoming a universal marketing language, thanks to the increased image-centric social networking sites like Pinterest and Instagram. People always respond better to visual information, and professionally edited representations should be at the top of your promotional campaigns if you work in the nutrition, fashion, sales, or travel industries.
Different E-commerce photo editing services are listed below. 
Photo Editing Services for retailers based in the furniture business.
Inclusions: Furniture Photo Editing and Background Removal, Matching the Colour Pallets, and Changes in the sofa or chair fabric can be done.
Photo Enhancement and Editing for Eyewear or Sun Glasses
Inclusions: Reflection Removal Services, Services for photo editing of eyewear and Sunglasses, and Placing the eyewear on the Model's face.
Apparel Photo Editing would help in getting that perfect selling picture. 
Inclusions: Service for removing background distraction, Image enhancement for apparel photos, Cropping and resizing images.
These were some examples I could share with you; you can go through the hyperlinks above to get in-depth knowledge of this editing service.
Our mission has always been to provide our customers with the finest quality image editing facilities. We combine our years of expertise with competent photo editing software to give you nothing but the best. You are just one step away, Hire a Professional Editor and get your presence to be.